So I do a lot of looking around for new hair styles. I love doing new a different things with my own hair. I may change the color, I may wear it crazy long (with the help of extensions), or I may just shave it off. So I took a look at what was really big this summer from celebrities.

My first look that caught my eye I was Miss Miley Cyrus. She is not the little girl anymore and I love the fact that she is really coming into her own. I think that she gets a lot of bad press for just growing up and maturing as we all know that a women does. She went completely blonde, we all know how I love blonde hair, (it kind of became my thing). Some my find it a little much but I love the fact that she took a risk and it worked out in my book. I think the color she chose looks great on her skin. I'm so glad that she is not to tan to pull if off. I love the face that she is making here in this picture that she took herself, it just show that she still likes to have a little fun even though she is engaged.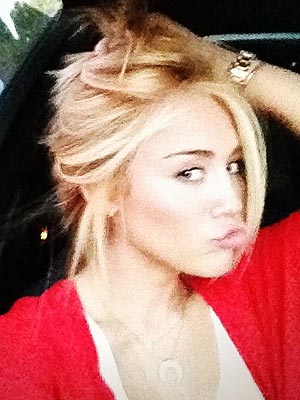 The next big trend is the Fishtail. Blake Lively was featured in my Look of the Week http://maddieb221.blogspot.com/2012/07/low-70212.html, because she always looks amazing. She showed how you can take the simple ponytail and dress it up. I think that she look stunning and it is a perfect length. I love that it is just a little mess and not so perfect. Let me say I lover her in this yellow dress I must add, it super sexy and the color looks great on her skin. With these turquoise earrings this look worked from head to toe.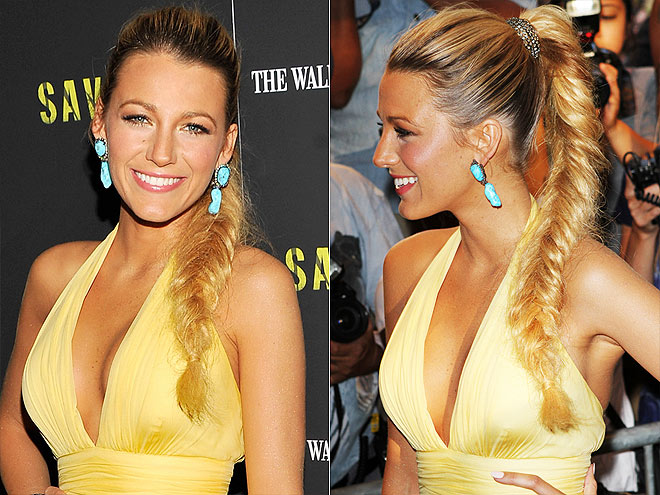 The up do is another great thing for summer. Anna Paquin took the up do to another level. This hair style is a hit in my book. It just so well done so neat and clean and refreshing to see a classic style done in a modern way. I love how this hair style brings out her best feature her amazing face. It also showcases her great earrings and how mature she is. I know sometime I can only see her as Rogue from X-Men but with this hair style I completely saw her in a new light. Yes, I know she is a star on the show True Bloods but I am a fan of her modern style.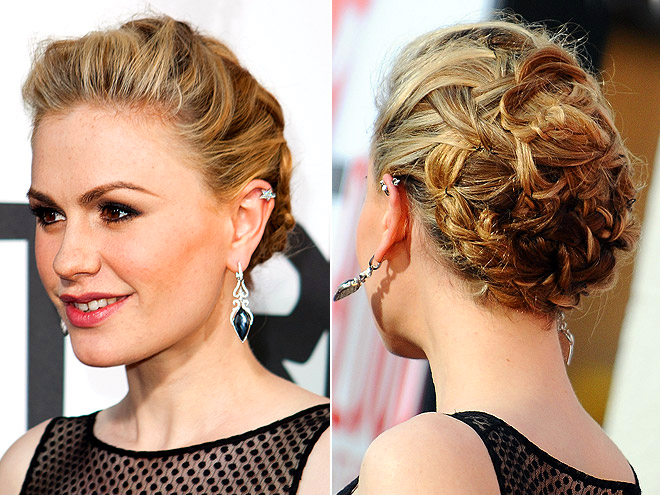 Here are just a few summer hair styles that are sure to turn a few heads or just to give you something different from you normal everyday style.